Kincy Abstract & Sabine Title Company
6417 Wesley Street
Greenville, Texas 75402
903.450.1116
903-455-8258
Fax: 903.450.1119


Welcome to Kincy Abstract & Sabine Title Company.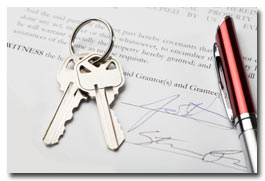 We have a long history, having served Greenville and Hunt County buyers and sellers since 1896! We are the only licensed title company in the county with land records dating back to the patent - where the state or republic granted official recognized title to each tract of land.
Our experienced staff is ready to assist you with all of your title and closing needs in the Hunt County and northeast Texas area. Kincy Abstract & Sabine Title professionals will ensure a timely and accurate closing on your property transaction.
If you are a new buyer or seller, we can walk you through the process. You can begin by visiting our Information for buyers and sellers page.
Contact us at with any questions you have about our services. We look forward to working with you.


6417 Wesley St
About Us Why Kincy Abstract Why Title Insurance
Buyers & Sellers Information Locations
Order Form Title Insurance Partners Useful Links
Copyright © 2004 - All rights reserved